Over The years Repair Paradise, has provided excellent repairs service on Domestic and Commercial Fridges in Johannesburg Gauteng including, Walk in Coolers, Under bar counters, side by side fridges, Double Door, Blast freezers, Chest Freezers and Upright refrigerators, Medical fridges, Ultra low temperature freezers service and repairs.
"What Fridge Brands do you Repair?"
The Repair Paradise fridge technicians  service and repairs brands like:
– Wolf – Viking – Amana – Thermador – General Electric – Sub Zero – Frigidaire – Hotpoint – Roper – Maytag – Jen Air – Whirlpool – Sears – Kenmore – Haier – Kitchen Aid – Bosch – Dacor – LG – Magic Chef – Tappan – Welbuilt – Miele – Norcold – Samsung – Traulsen – Gaggenau – DCS – Fisher Paykel – Marvel – Electrolux – Equator – and others.
Double Door Fridge Repairs
Double door fridges have become common in most kitchens, yet continue to cause questions for what the problem could be when not cooling or other scenarios. Refrigerators with elegant French doors are convenient and allow for storing large items, as well as clearly taking inventory of the appliance's contents when both doors are flung wide open.
. Ice Maker problems
. Freezer not freezing
. Fridge Side not get cold
. the motor is not running
. I can hear the motor running and light is on but both sides are not cold
Some wine cooler problems can be solved easily if you get an expert advise having to to diagnose and get the accurate answers.
Temperature problems 
humidity problems
Lighting Problems
 
My Blast Chiller is not working what to do?
Blast chilling, a cooling method used across the food industry to cool down inventory for a short period of time, it is quite popular among businesses across the world. They are best used when you have food or ingredients that you plan to use within 24 hours. When the blast chiller is losing temperature fast or fails to reach it's temperature in time. This a Sign for service or repairs need.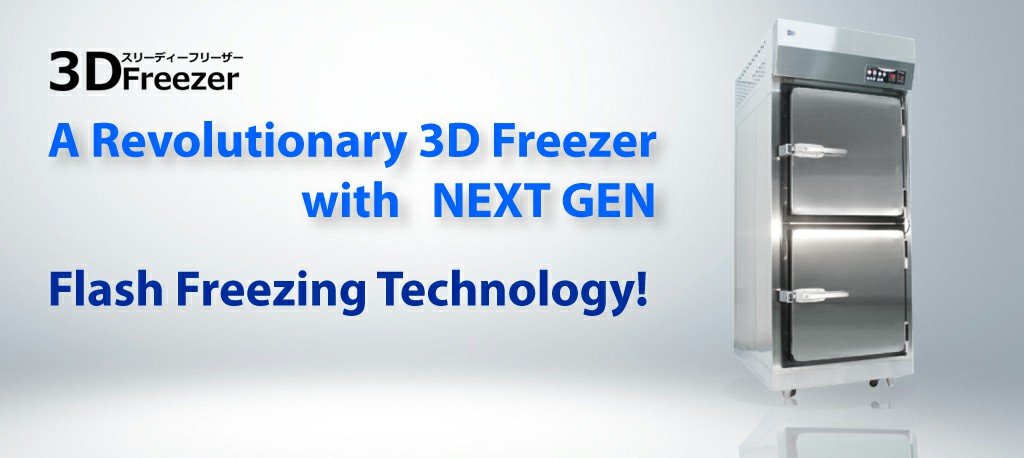 Many factors can cause a freezer to not get cold enough. Some of those problems you will be able to locate and correct yourself.
Most common chest freezer repair problem include:
A need for Clean Condenser Coils

Defective Thermostatic Switch

Defective Thermostatic Switch
A broken or poorly functioning wine refrigerator can make for a lackluster wine-drinking experience. Get your wine cooler repaired fast so you can get back to entertaining!  Repair Paradise® offers top-notch wine refrigerator repair and routine maintenance.
Systematic approach for walk-in freezer and cooler maintenance is the best guide.
"The walk-in freezer or walk-in cooler is a major part of many convenience stores, cafeterias, and restaurants. It is also a big energy user but is rarely even thought of until an issue happens".
Walk-in cooler and freezer problems like compressor failure and failure to maintain pressure can result in costly loss of products inside the cooler. These issues, as well as high energy use can actually be avoided by maintaining equipment and taking action
BOOK AN ONLINE APPOINTMENT 24/7
Authorized Refrigerator Repairs 
We offer the following services:
Side by side refrigerator repair
French door refrigerator repair
Bottom freezer refrigerator repair
Top freezer refrigerator repair
Stainless steel refrigerator repair
Built in refrigerator repair
Energy star refrigerator repair
We repair all major refrigerator brands  because we are most  brands  fridge authorised service center, brands  such as:
– Defy – Wolf – Viking – Amana – Thermador – General Electric – Sub Zero – Frigidaire – Hotpoint – Roper – Maytag – Jen Air – Whirlpool – Sears – Kenmore – Haier – Kitchen Aid – Bosch – Dacor – LG – Magic Chef – Tappan – Welbuilt – Miele – Norcold – Samsung – Traulsen – Gaggenau – DCS – Fisher Paykel – Marvel – Electrolux – Equator- AEG – and others.
Our Sandton refrigerator repair service area covers all of Sandton, including: Alberton, Bedfordview, Boksburg, Centurion, Edenvale, Fourways, Sunninghill Germiston, Johannesburg, Kempton Park, Lanseria, Midrand, Mulbarton, Randburg and Roodepoort.
Freezer Repair Sandton
Repair Paradise Appliance Repair is a leading Sandton City appliance repair company that provides services exclusively all over Manhattan. We specialize in the repair of freezers, all brands and models.
We offer the following services:
Chest freezer repair
Upright freezer repair
Combination refrigerator-freezer repair
We repair all major freezer brands and models, such as:
– Frigidaire – Haier – Kenmore – Sears – Whirlpool – and others.
Fridge Not Cooling After Moving
If you lay your refrigerator had been put on its side when moving, oil inside the compressor may get into the cooling lines. The oil in the compressor is meant to stay in the compressor and every possible precaution to avoid this should be taken. If oil from the compressor does get into the cooling lines of the fridge, the oil may not totally drain out from the cooling lines. If oil from the compressor is in the cooling lines the fridge cannot cool. it is also best to get professional help for your fridge repairs in Sandton if your fridge is not cooling. We are available to provide help for all refrigerator repairs in Sandton city.
Refrigerator Was Laid On Its Side When Moving. Have you tried all the possible advice but your fridge wont work? You can book for fridge  repairs technicians in Sandton today and schedule at your convenience.
If you did have your refrigerator on its side when moving or transporting it, once you get it to where it will be installed, leave it in its normal upright position for at least 3 to 4 hours (or longer if possible) before you plug it in to power. If your refrigerator was on its side for more than 24 hours, let it stand upright for 24 hours before plugging it in. Allowing the fridge to stand in its normal position before plugging it in will give the oil time to flow back into the compressor where it belongs. Once you have waited the required time with your fridge upright it may take up to 3 days for the fridge to reach normal cooling temperature. If the refrigerator is not filled with food, it may take even longer.
fridge repairs randburg
fridge repairs centurion
fridge repairs roodepoort
fridge repairs midrand
fridge repairs boksburg
fridge repairs sandton
fridge repairs fourways
fridge repairs edenvale
fridge repairs Johannesburg
Fridge Repairs – Fridge Not Cooling properly
Fridge Not Cooling Compressor Not running
Can I damage the compressor when moving my refrigerator?
The refrigerator compressor is usually sitting inside the compressor housing on springs or rubber feet that support it. Before you call for a fridge repair in Sandton, know that the springs or rubber feet hold the compressor in a vertical position. When you move a refrigerator on its side the springs or rubber feet on the compressor mount may stretch, break, or bend. If these springs or rubber feet get damaged the fridge may have a loud sound when the compressor starts. Your refrigerator may make shuddering and banging sounds whenever the compressor stops and possibly when it starts. If the springs, rubber feet, or any other part of your refrigerator has been damaged or broken, see below for fridge replacement parts.
How much does a Refrigerator Repair Cost In Sandton?
Best Answers to Your fridge repair situation: Our licensed and insured repairman will diagnose your problem, give you an exact price for the total cost of repairs, and get your approval before proceeding.
We are a Company specialist in Major Appliances from Refrigerators, Air Conditioners, Washers Dryers and more, in all Sandton- Gauteng Area. Our appliance repair technician are factory – trained and experienced in all brands to provide you "top quality" service, with many years of experience. All work and parts guaranteed.
Servicing all major brand appliances (Maytag, Whirlpool, Kenmore, LG, Samsung and more!), whether your refrigerator isn't getting cold, ice maker won't make ice, your dryer isn't getting hot, or your oven won't light, look no further than Repair Paradise  Appliance Repair. We repair refrigerators. We repair ovens and stoves. We can even repair washers and repair dryers. With knowledgeable and experienced people, you can be confident that you've made the right call the first time and every time.
Fridge Repairs In Sandton, Randburg, Johannesburg, Roodepoort, Soweto, Krugersdorp, Midrand, Centurion, Pretoria, Benoni, Bksburg